The Beer Barrel
It's no big surprise people are turning to alternative non-U.S. media sources for reliable and more accurate news. Don't worry ABC and it's handlers barely retracted the statement..


A Palestinian woman gestures as she stands amidst destruction following an Israeli military strike in Gaza City on July 08, 2014

In the latest case of Western...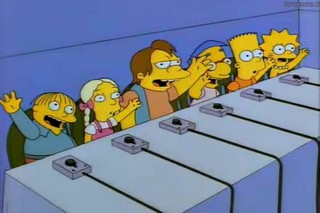 I wanted to be fair, but also to be accurate. Still, "Generation Zero", "Generation Little Debbie" and "Generation Narsi- Narsizz-fucking what
ever
, dude" all seemed a mite too harshly judgmental. I think
Generation Asshole
strikes a nice balance.
SENATOR John McCain was buffaloed into not using his cell phone when he toured an illegal alien holding facility. He later protested to higher ups but i find it appalling that a longterm SENATOR didn't pull rank on whatever minions intimidated him at the holding facility. It's bad enough that ordinary Joe Schmoes can't get at the truth of how tax...